Santa Cruz defeated Frampton in their highly anticipated rematch to avenge his only loss last Saturday night in Las Vegas.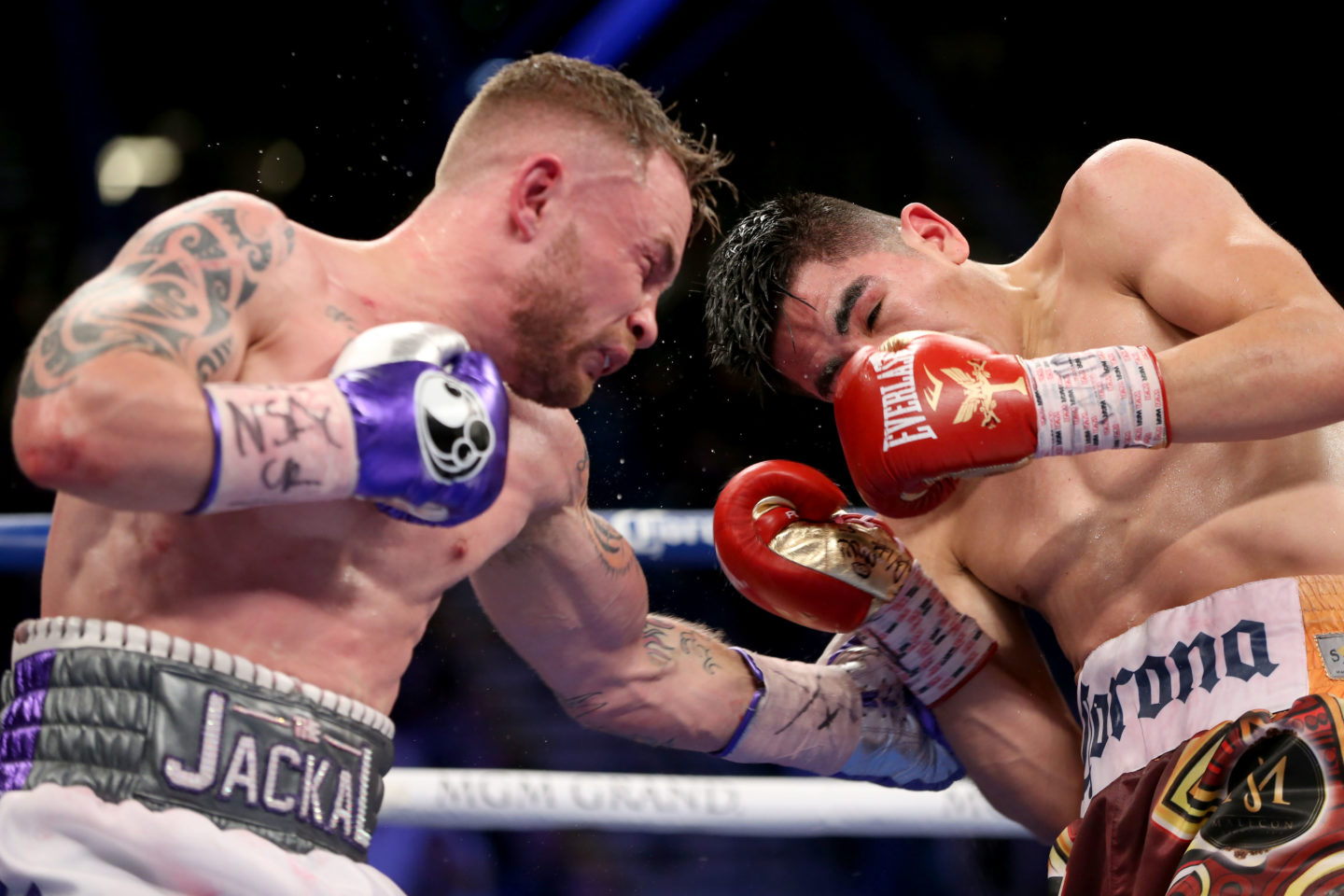 As Eddie Futch used to say, your first world title defense is your hardest. You need to fight harder than ever before to keep your belt because the challenger is coming to take it from you.
This past weekend at the MGM in Las Vegas, Santa Cruz was coming to win back his belt, the one that Frampton had won in their first meeting in New York back in July 2016.
Unfortunately Frampton lost the fight, and the belt, on a close majority decision.
His loyal fans had traveled in their thousands to watch the fight live. They didn't leave disappointed even though Frampton lost.
They were just as supportive when the final bell rang as they had been at the beginning of the fight. The atmosphere throughout was amazing. The singing, the cheering, everything, made me feel like I was back home.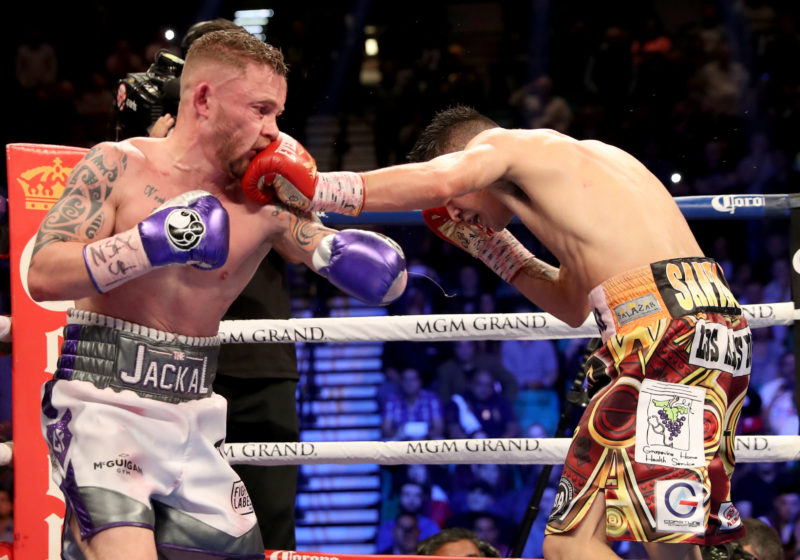 The arena was pretty much split in half with thousands of fans there to support Santa Cruz as well and from round one you could see his game plan was different this time around.
He was picking Frampton off, throwing 4 and 5 punch combos, beating him to the punch almost every time, while Frampton was reaching and quite often missing.
Since Frampton was the champion, I was scoring the close rounds for him, but it wasn't enough. The challenger has to take the title from the champion and Santa Cruz ended up doing that.
I would've liked to see Carl change up his game plan when he realized what Santa Cruz was doing, but he didn't. He should have been told how to make the changes that he needed to adapt.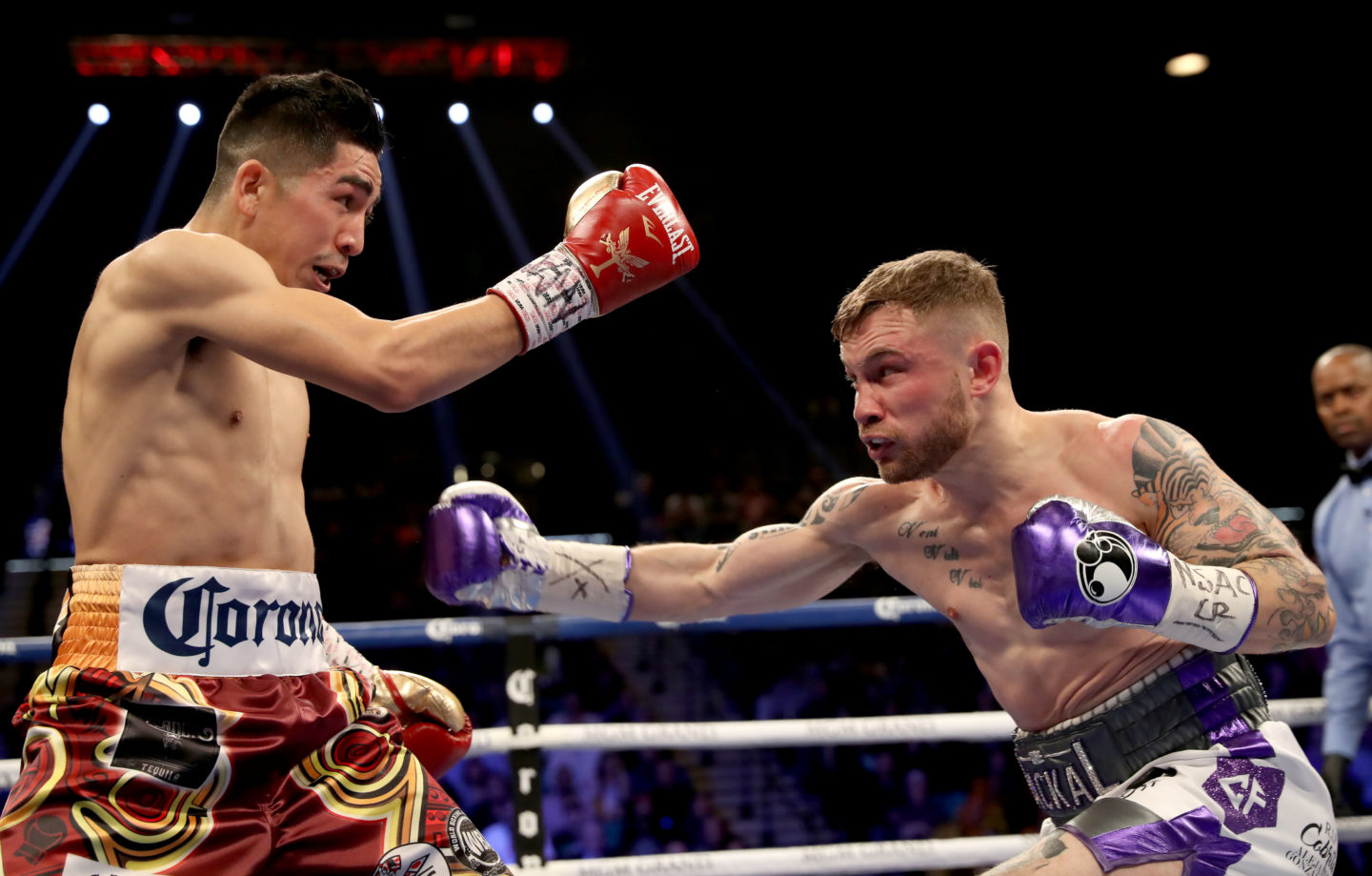 His trainer has been criticized for seemingly not having another game plan. I've even read articles and tweets saying Frampton followed in his manager's footsteps in more ways than one – not only did he win the WBA belt in the same weight division but he also went on to lose to a boxer named Cruz in Las Vegas.
Hollow criticism in my opinion.
No matter what, Santa Cruz fought the better fight on the night and won back his belt. There are lots of options out there for him right now but obviously the fight Frampton wants is the third installment. A trilogy fight in Belfast would be fantastic and the fans would come out in their droves to support him.
There's no shame in how Frampton lost and he should hold his head high. There's also no need for him to apologize for his performance because he didn't let anyone down. But as a fighter I totally understand how he felt.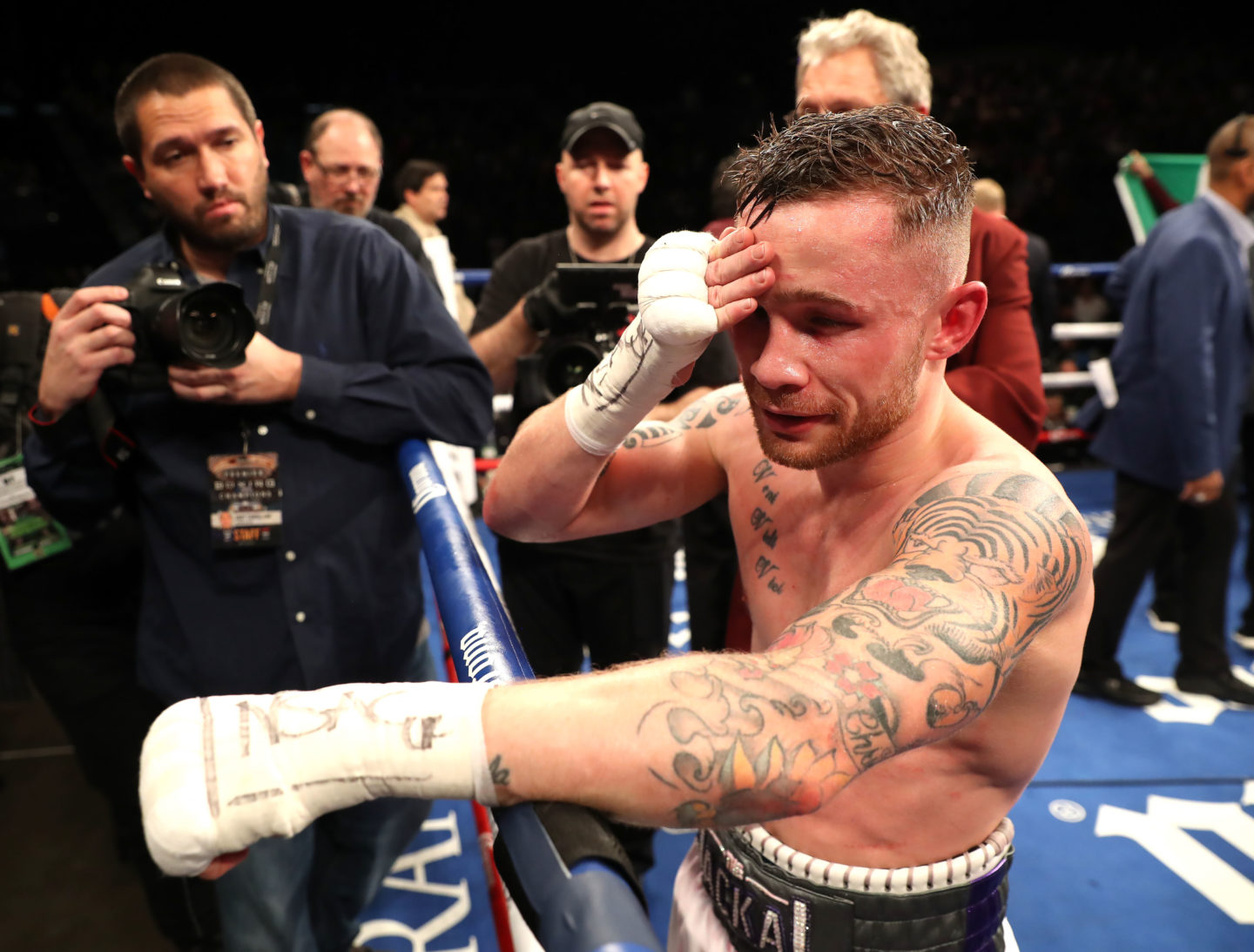 I would be happy to help Team Frampton out going forward in their camp so I could pass along some of the knowledge Eddie Futch taught me.
My door is always open for him.
What are your thoughts? Leave a comment and share using the buttons below.