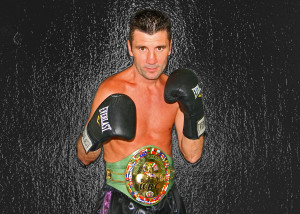 Wayne McCullough was brought up in Belfast, Northern Ireland.  He admits that boxing saved his life by keeping him off the streets.  Wayne left school at the age of 15, without gaining any qualifications, to pursue his boxing career.
After winning a Gold medal at the Commonwealth Games, a Bronze medal at the World Cup and an Olympic Silver medal in the 1992 Olympics, Wayne moved from Northern Ireland to Las Vegas to go after the American Dream.  For him that dream came true.
Within a year, Wayne had won the NABF (North American Boxing Federation) title and less than 2½ years into his professional career Wayne won the WBC World Championship – beating the Champion in his own backyard in Nagoya, Japan.
Wayne successfully defended his title twice before vacating the belt and moving up in weight to challenge the champion at a higher weight class.  Wayne's dreams were shattered when the champion was awarded a split decision victory.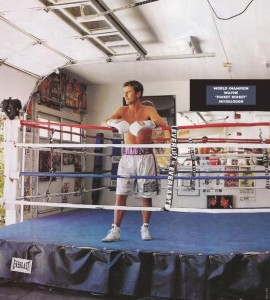 Unsuccessfully, Wayne challenged pound-for-pound champions Naseem Hamed (1998) and Erik Morales (1999) breaking both of their KO streaks while taking them both the distance and, according to Morales, giving him one of the top 3 toughest fights of his career.
In October 2000, Wayne was returning to his native Belfast for a homecoming fight.  Two days before the fight was scheduled to take place, he was told that he had a cyst on his brain, he couldn't fight again and that one more blow to the head could kill him.  Devastated by this news, Wayne saw a doctor to try to make sense of the situation.  The doctor told Wayne that he would be fine.
Confused by this information, Wayne flew back to Las Vegas and was advised by the Nevada Commission to visit the Neurosurgery department at UCLA for a more thorough investigation.  He did and within a few weeks the doctor at UCLA, Neil Martin, called to say he had consulted with some of the top Neurosurgeons in the USA and they had come to the conclusion that the cyst was not on his brain, but in a space between the brain and the skull – called the arachnoid space – and that he saw no reason for him to give up his boxing career.
Relief swept over Wayne but the British Boxing Board of Control (BBBC) continued to deny him a license.  He was relicensed in Nevada and fought again in January 2002.  After a very public battle and passing every medical test possible, the BBBC could no longer deny him a license and later that same year Wayne stepped back into a British ring.
Since then he has battled even more of the top names in boxing today.  Unfortunately he has been unsuccessful in each of those fights but, even though he lost the decisions – having fought the favorite fighters – he has always won the fans hearts.  Many people call him the People's Champion – a title he completely deserves.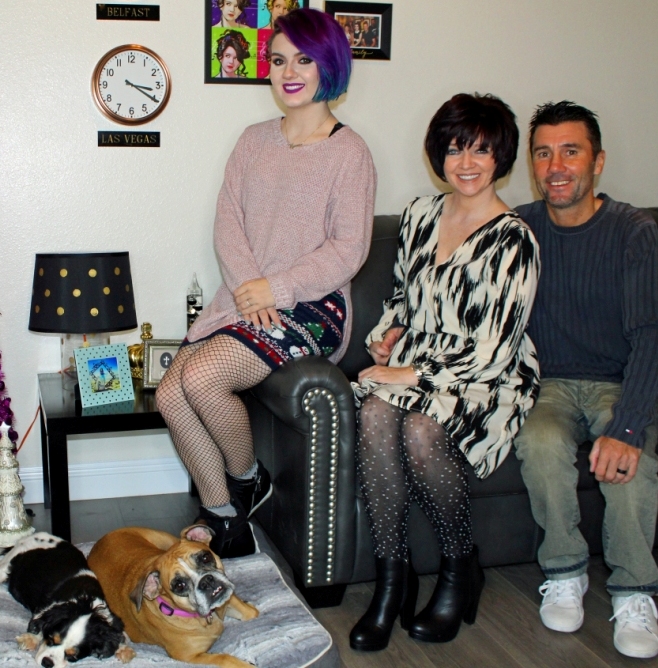 In May 2004, Wayne legally changed his name to include the infamous ring name he has owned since his first Olympic Games outing in 1988. He is now officially known as Wayne Pocket Rocket McCullough.
Most recently Wayne has decided to follow in his mentor's footsteps.  The late, great legendary trainer Eddie Futch took Wayne under his wing as a beginning pro boxer and Wayne learned so much.  He has taken on a few world rated fighters of his own, hoping to be able to help them achieve their dreams of winning a championship some day. Wayne continues to inspire and motivate anyone who crosses his path including the fat-fighters and strippers he trains at his Las Vegas and Los Angeles gyms.
He splits his time between Las Vegas and Los Angeles and lives with his wife, Cheryl and his recording artist / MUA daughter, Wy Mac.